Phonics and Reading
Reading Lead - Mrs Amelia Goodson-Smith
Reading
Reading is an essential life skill, which should be nurtured and actively encouraged in school. Children have a range of texts available to them during their time at Oldfield. Children in EYFS and Year 1 have phonetically matched Little Wandle books as well as a weekly reading for pleasure book to be shared at home with an adult. Children in Year 2 have class libraries stocked with reading for pleasure books, which include short chapter books and stories from a range of authors. In KS2 children have the opportunity to change their reading books freely with Teachers and TAs on hand to support their selections and guide them into different genres to expand their love of reading further. Within their class/year group libraries children have books from a range of authors and are organised into different genres and themes.
In Years 1 - 6 each class has a nominated librarian. The role of the librarian is to encourage a range of reading within the classroom, organise the book corners and recommend books to their peers. The class librarian is rotated on a termly basis to allow a range of children to enjoy the experience.
KS2 Book Club
As of March 2022 we have run monthly book clubs for Year 3, Year 4 and Year 5. Maidenhead Library support this club by providing multiple copies of popular texts to read. At the end of each month the children meet to discuss the book. A book rating is generated and shared on the school book club board.
So far we have read the following texts:
March 2022 - Year 3 - Fizzlebert Stump: The boy who ran away from the circus (and joined the library) by A. F. Harold
April 2022 - Year 3 - The world according to Humphrey by Betty G. Birney
Year 5 - Song of the Dolphin Boy by Elizabeth Laird
May 2022 - Year 3 - Secret Agent Mummy. The Cleopatra case by Steve Cole
Year 4 and 5 - How to train your dragon by Cressida Cowell
Phonics
At Oldfield we follow the Little Wandle revised Letters and Sounds phonics programme. More information regarding our approach can be found below.
A recording of the presentation given to Parents/Carers can be accessed via the following link: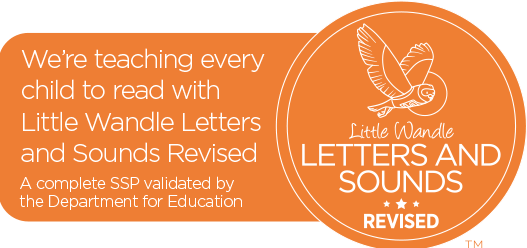 Playground books in EYFS
In EYFS the children have reading books and outdoor cushions to encourage reading at break and lunchtimes. The children love having the books out and enjoying the good weather while reading their favourite story.
The children have used their reading knowledge from the Little Wandle reading sessions during their breaktime. Well done!
Handouts
Please find below letters, PowerPoints, leaflets and resources which relate to the teaching and learning of reading and phonics at Oldfield.