Year 1
Find out what we've been having fun learning: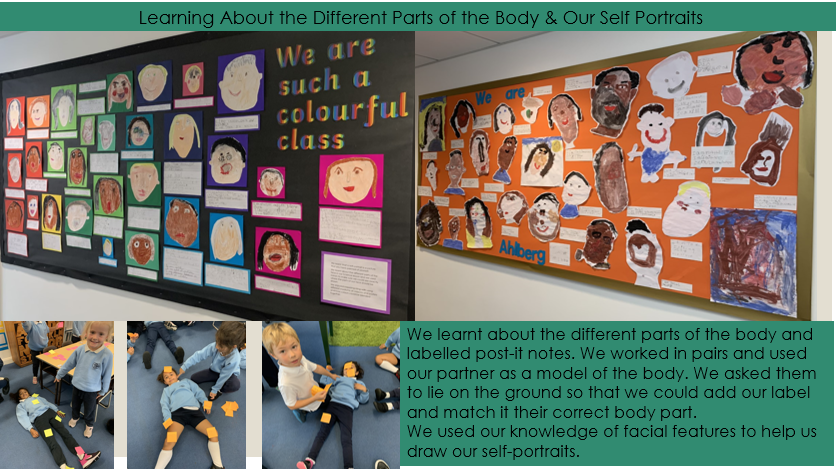 In our Science lessons we have been learning about the different parts of the body. We labelled each other using sticky notes, and we used the knowledge of our facial features to remember to include details like eyelashes, eyebrows, hair, mouth, nose, ears, eyes (and even fringes) when we drew pictures of ourselves. We learnt that a self-portrait is a picture that you create of yourself, and in our Art lessons we experimented using the mediums of pastels (in Donaldson Class) and paints (in Ahlberg) to create ours. Everybody wrote about themselves so that we could all get to know each other better too. These lovely displays are located outside the classrooms so that anyone passing from other year groups will also get to enjoy viewing our work.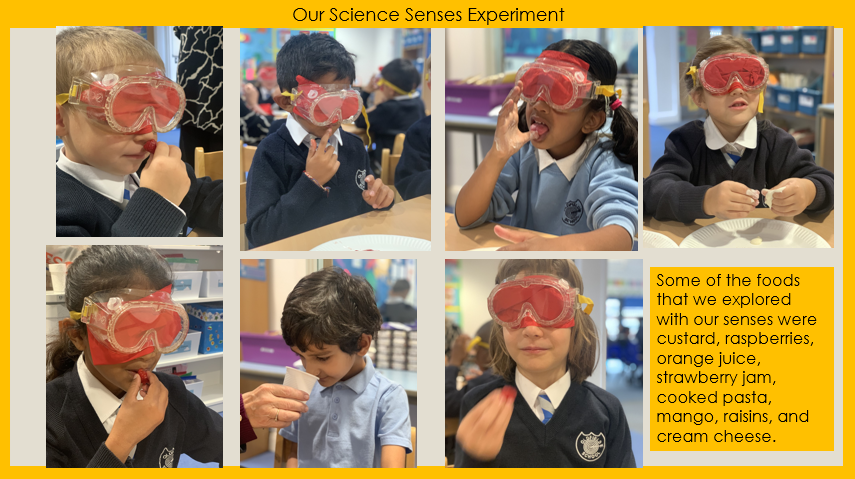 We continued learning about the body and focused on the five senses and the different body parts linked to each sense in our Science lessons. We took part in our first experiment, The Senses Experiment to see if we could work out what some mystery foods were without relying on our usual sense of sight. Firstly we were blindfolded, and then we got to use our hands and our sense of touch to explore how the food felt in our hands. It was quite hard to guess what the food was at this stage, and some foods felt slimy, cold, squishy or wet. It was really fun trying to guess what it was! Then we were able to smell the mystery food- some of us could guess it just from recognising the smell. Then we got to taste it with our tongue, and then finally we could take the blindfold off to see it and reveal if we had guessed the right thing. It really made us think about which senses we use when we are eating!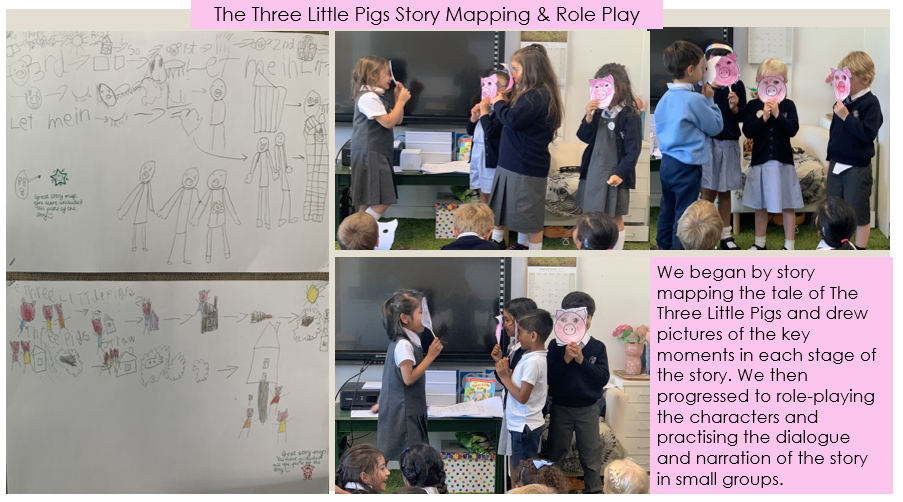 In English lessons, we have been focusing on the traditional tale of The Three Little Pigs. To begin with, we created story maps of the tale by drawing our own illustrations for key moments in the story. We then used these maps to verbally re-tell the story to our classmates, and we also included some actions to bring the story to life. We then role-played the tale in small groups. To get into the part of our character, we made pig and wolf masks, and we practised using voices and movements that we thought our characters would make. We had some really deep, scary sounded wolves and some squeaky and friendly sounding pigs! We then performed our versions of the story to the rest of the class.
Once we really knew the tale well, and the order that things happened in the story; we had our first go at story writing. We then moved on to exploring writing factual sentences, where we made our own pamphlets all about facts about wolves. We also read these to our Year 6 Reading Buddies! We have really been enjoying sharing our love of reading and hearing a whole mix of books being read to us. Thank you, Year 6!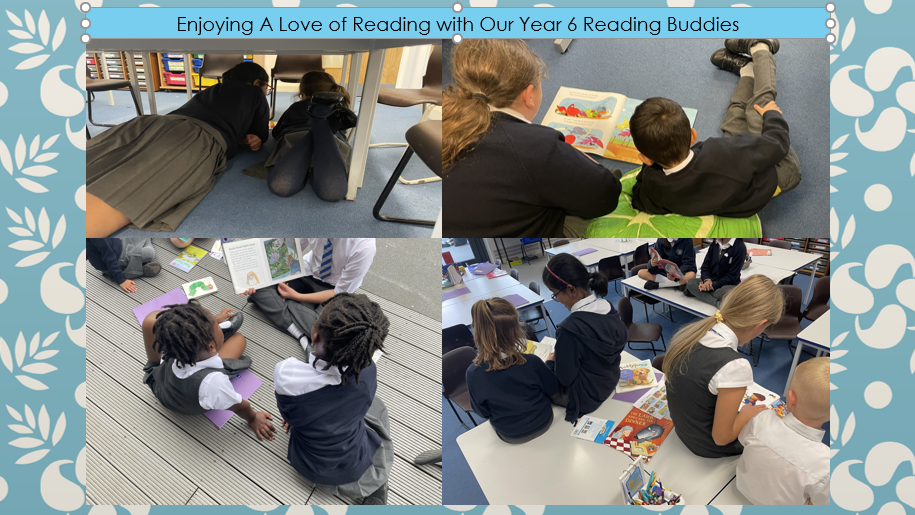 Information About Year 1 Classes
Our two classes in Year 1 are Donaldson Class, which is taught by Miss Wheeler, and Ahlberg Class, which is taught by Miss McArdle. We also have a brilliant team of support staff, of Teaching Assistants, Higher Level Teaching Assistants and 1:1 SEN Support Staff, who do an invaluable job assisting the children with their learning and development. In Donalson Class we have Mrs Jenkins, Mrs Bedroud and in Ahlberg Class we have Miss Mills. We also have specialist 1:1 SEN support provided by Miss Ward and Mr Burn.
Please always feel free to come and talk to us- whether that's in the playground when we're on morning duty, on the telephone, or you can also email us via the office. In our opinion, there is no such thing as a silly question; so, ask away!
You can also arrange an appointment to speak with one of us in a more formal setting if you would like. We have the approach that "our door is always open," (COVID permitting) so contact the office to arrange for a meeting to be pencilled into the diary.